Sweet Sleep Balm - 6 Months
Struggling with sleep during pregnancy? You're not alone. In fact, 78% of pregnant women suffer from insomnia. Not getting enough sleep isn't just uncomfortable, it can also affect your baby's health. That's why we created Mama's Sweet Sleep Balm - the clean solution for pregnant mothers.
Our balm is formulated with safe ingredients like magnesium, coconut oil, almond oil, jojoba oil, and shea butter to calm your mind, relax muscles, and moisturize your skin. Plus, it also helps reduce the appearance of stretch marks.
Say goodbye to insomnia and hello to sweet dreams with Mama's Sweet Sleep Balm. Try it today and experience a restful night's sleep.
Benefits:
Get restful nights
Helps with restless legs
Helps with stretch marks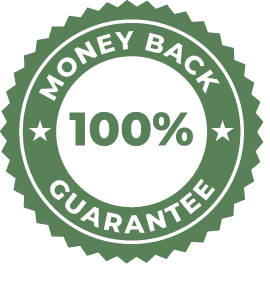 EWG Score
The Skin Deep® ingredient hazard score, from 1 to 10, reflects known and suspected hazards linked to the ingredients. Learn more→
1

Coconut Oil Origin:

Coconut

|

Country Of Origin:

USA

Skin-Conditining Agent

1

Shea Butter Origin:

Shea Butter

|

Country Of Origin:

Ghana

Skin-Conditining Agent

1

Mango Butter Origin:

Mango Butter

|

Country Of Origin:

USA

Skin-Conditining Agent

1

Rice Bran Wax Origin:

Rice Bran

|

Country Of Origin:

Germay

Thicketing Agent, Trap Moisture

1

Magnesium Chloride Origin:

Magnesium Mines

|

Country Of Origin:

Greece

Relaxing Mind And Body, Relieving Stress And Anxiety

1

Rose Water Origin:

Rose Petals

|

Country Of Origin:

Lebenon

Skin Hydrating And Soothing

1

Bees wax Origin:

Bees wax

|

Country Of Origin:

USA

Creates a protective layer on the skin

1

Jojoba Seed Oil Origin:

Jojoba Seed

|

Country Of Origin:

USA

Skin-Conditining Agent

1

Sweet Almond Oil Origin:

Almond Oil

|

Country Of Origin:

USA

Skin-Conditining Agent

1

Elderberry Extract Origin:

Elderberry

|

Country Of Origin:

USA

Antioxidant, Antimicrobial And Antifungal