Phyto Reparative Eye Balm - 3 Month
Mothers of every stage, especially during pregnancy, commonly experience puffy eyes and dark circles due to various factors such as hormonal changes, sleep deprivation, lack of exercise, fluid retention, and stress.
Say hello to Mama's Clean Phyto Reparative Eye Balm - the safe and effective solution for under-eye skin concerns. Our carefully crafted blend of natural ingredients, including green tea extract, aloe vera, and caffeine, work together to reduce puffiness, dark circles, and fine lines while providing hydration and soothing the delicate skin around the eyes. Our formula is free from harsh ingredients and safe for all skin types, even during pregnancy and breastfeeding. Try Mama's Clean Phyto Reparative Eye Balm today and wake up with refreshed and youthful-looking eyes.
Benefits:
Reduce puffiness
Reduce darkness
Plump under eye skin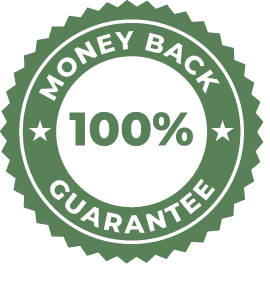 EWG Score
The Skin Deep® ingredient hazard score, from 1 to 10, reflects known and suspected hazards linked to the ingredients. Learn more→
1

Water Origin:

Water

|

Country Of Origin:

USA

Hydration Agent

1

Seet Almond Oil Origin:

Almond

|

Country Of Origin:

USA

Skin conditioning agent

1

Green Tea Seed Oil Origin:

Green Tea

|

Country Of Origin:

Japan

Potent Antioxidant And Skin Conditioning Agent

1

MCT Oil Origin:

Coconut Oil

|

Country Of Origin:

USA

Skin-Conditining Agent

1

Hemp Seed Oil Origin:

Hemp Seed

|

Country Of Origin:

Canada

Moisturizing And Soothing Inflammation

1

Glycerin Origin:

Vegetable Fats

|

Country Of Origin:

USA

Improves Skin Smoothness And Moisture Content

1

Cupuacu Butter Origin:

Cupuacu

|

Country Of Origin:

Brazil

Skin-Conditining Agent

1

Cetyl-Alcohol Origin:

Plant-Derived

|

Country Of Origin:

USA

Texturizing Agent

1

C14-22 Alcohols Origin:

Plant-Derived

|

Country Of Origin:

France

Emulsifier, Long Lasting Moisturizer

2

C12-20 Alkyl Glucoside Origin:

Plant-Derived

|

Country Of Origin:

France

Emulsifier, Skin Conditioning Agent

1

Non-GMO Vitamin E Origin:

Plant-Derived

|

Country Of Origin:

Germany

Antioxidant, Skin Healing Properties

1

Glyceryl Stearate Citrate Origin:

Plant-Derived

|

Country Of Origin:

Germany

Emulsifier, Skin Conditioning Agent

1

Cetyl Palmitate Origin:

Plant-derived

|

Country Of Origin:

USA

Helps Smooth And Condition Dry Skin

1

Palmitoyl Glycine

Origin:

|

Country Of Origin:

France

Naturally Derived Peptides For Firming Plumping Skin

1

Sorbitan Palmitate Origin:

Plant-Derived

|

Country Of Origin:

USA

Naturally-Derived Emulsifier

1

Xanthan Gum Origin:

Corn Sugar

|

Country Of Origin:

France

Texturizing Agent

1

Sorbitan Olivate Origin:

Olive

|

Country Of Origin:

USA

Naturally-Derived Emulsifier

1

Sea Lavender Extract Origin:

Sea Lavender

|

Country Of Origin:

France

Anti-Aging, Firmimg And Plumping Agent

1

Dipalmitoyl Hydroxy proline Origin:

plant-derived

|

Country Of Origin:

France

Naturally derived peptides for firming plumiping skin

1

Rosehip Extract Origin:

Rosehip

|

Country Of Origin:

Chile

Brightens And Evens Out The Skin

1

Sodium Benzoate Origin:

Plant-Derived

|

Country Of Origin:

USA

Food-Grade Preservative

1

Brown Algea Extarct Origin:

Alaria Esculenta (Algae)

|

Country Of Origin:

Brittany-France

Protect Skin Firmness And Firming While Boosting Collagen Synthesis

1

Brown Algea Extarct Origin:

Undaria Pinnatifida(Brown seaweed)

|

Country Of Origin:

Brittany-France

Protect Skin Firmness And Firming While Boosting Collagen Synthesis

1

Triethyl Citrate Origin:

Plant-Derived

|

Country Of Origin:

Germany

Minimize Skin Pores

1

Sodium Phytate Origin:

Plant-Derived

|

Country Of Origin:

Germany

Moisturizes Skin; Improves Skin Elasticity

1

Benzoic Acid Origin:

Plant-Derived

|

Country Of Origin:

Germany

Food-Grade Preservative

1

Glyceryl Caprylate Origin:

Plant-Derived

|

Country Of Origin:

Germany

Skin-Conditining Agent, Anti-Microbial

1

Raspberry Seed Extract Origin:

Raspberry Seed

|

Country Of Origin:

Chile

Moisturizing, Anti-Inflammatory And Antioxidant Agent