Illuminating Cream - Sample
Introducing Mama's Clean Illuminating Cream - the safer solution for achieving a radiant and even skin tone during pregnancy.
Hormonal changes can lead to dark and irregular patches on the face, but our natural and carefully sourced ingredients, including olive leaf extract, brown algae extract, and vitamin B3, work together to combat hyperpigmentation and dark spots for a brighter complexion. Our illuminating cream is perfect for year-round use, and great for use before, during, and after pregnancy and breastfeeding.
Experience smooth, hydrated, and glowing skin with Mama's Clean Illuminating Cream - your new must-have for a healthy, glowing complexion.

Benefits:
Visibly brightens skin
Discoloration due to melasma, sun spots, and acne
Smooths uneven texture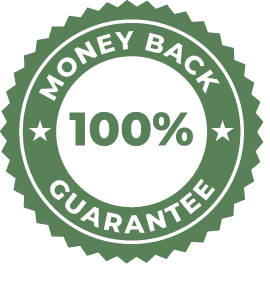 EWG Score
The Skin Deep® ingredient hazard score, from 1 to 10, reflects known and suspected hazards linked to the ingredients. Learn more→
1

Water Origin:

Water

|

Country Of Origin:

USA

Hydration Agent

1

Meadowseet Flower Water Origin:

Meadow Sweet Flower

|

Country Of Origin:

France

Anti-Inflamatory, Evens Out Skin Tones

1

Green Tea Seed Oil Origin:

Green Tea

|

Country Of Origin:

Japan

Potent Antioxidant And Skin Conditioning Agent

1

Niacinamide (vitamin B3) Origin:

Yeast

|

Country Of Origin:

Germany

Brightening Skin Tone, Fading Dark Spots

1

Glycerin Origin:

Vegetable Fats

|

Country Of Origin:

USA

Improves Skin Smoothness And Moisture Content

1

Coco Butter Origin:

Coco Butter

|

Country Of Origin:

India

Skin-Conditioningagent

1

C14-22 Alcohols Origin:

Plant-Derived

|

Country Of Origin:

France

Emulsifier, Long Lasting Moisturizer

2

C12-20 Alkyl Glucoside Origin:

Plant-Derived

|

Country Of Origin:

France

Emulsifier, Skin Conditioning Agent

1

Glyceryl Stearate Citrate Origin:

Plant-Derived

|

Country Of Origin:

Germany

Emulsifier, Skin Conditioning Agent

1

Olive Leaf Extract Origin:

Olive Leaf

|

Country Of Origin:

Switzerland

Brightens Dark Spots

1

Non-GMO Vitamin E Origin:

Plant-Derived

|

Country Of Origin:

Germany

Antioxidant, Skin Healing Properties

1

Rosemary Leaf Extract Origin:

Rosemary Leaf

|

Country Of Origin:

Germany

Antioxidant, Skin Healing Properties

1

Brown Algea Extract Origin:

Brown Algea

|

Country Of Origin:

Germany

Minimize Skin Pores

1

Rosehip Seed Extract Origin:

Rosehip Seed

|

Country Of Origin:

Chile

Brightens And Evens Out The Skin

1

Zinc Pca Origin:

Naturally-Derived

|

Country Of Origin:

Switzerland

Retains Skin Moisture, Anti-Inflamation

1

Triethyl Citrate Origin:

Plant-Derived

|

Country Of Origin:

Germany

Minimize Skin Pores

1

Raspberry Seed Extract Origin:

Raspberry Seed

|

Country Of Origin:

Chile

Moisturizing, Anti-Inflammatory And Antioxidant Agent

1

Cetyl-Alcohol Origin:

Plant-Derived

|

Country Of Origin:

USA

Texturizing Agent

1

Sunflower Seed Oil Origin:

Sunflower Seed

|

Country Of Origin:

France

Skin-Conditioning Agent

1

MCT Oil Origin:

Coconut Oil

|

Country Of Origin:

USA

Skin-Conditining Agent

1

Xanthan Gum Origin:

Corn Sugar

|

Country Of Origin:

France

Texturizing Agent

1

Glyceryl Caprylate Origin:

Plant-Derived

|

Country Of Origin:

Germany

Skin-Conditining Agent, Anti-Microbial

1

Benzoic Acid Origin:

Plant-Derived

|

Country Of Origin:

Germany

Food-Grade Preservative

1

Sodium Benzoate Origin:

Plant-Derived

|

Country Of Origin:

USA

Food-Grade Preservative