Pregnancy brings about many changes in the body, and one of the side effects can be an increase in body order for expecting mamas! This is a natural side effect in all of the wonderful changes that are going on in your body.
Introducing Mama's Healthy Deodorant - the natural solution for combating body odor and moisture during pregnancy and beyond. Our gender-neutral formula features 100% organic ingredients like baking soda, castor oil, sage oil, and tapioca starch.
It neutralizes odor and protects your skin without leaving residue or stains. Our gentle yet effective formula is safe for the entire family, including expecting and nursing moms. Enjoy our natural fragrance oils without synthetic ingredients and stay fresh all day long. Try Mama's Healthy Deodorant today and feel confident in your own skin.
Benefits:
Neutralizing body odor
Long-lasting
Non-staining formula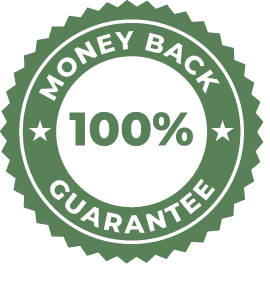 EWG Score
The Skin Deep® ingredient hazard score, from 1 to 10, reflects known and suspected hazards linked to the ingredients. Learn more→
1

MCT Oil Origin:

Coconut Oil

|

Country Of Origin:

USA

Skin-Conditining Agent

1

Tapioca Starch Origin:

Tapioca

|

Country Of Origin:

France

Moisture Absorbent

1

Cetyl-Alcohol Origin:

Plant-Derived

|

Country Of Origin:

USA

Texturizing Agent

1

Baking Soda Origin:

Earth

|

Country Of Origin:

USA

Odor Absorben

1

Carnauba Wax Origin:

Carnauba Tree

|

Country Of Origin:

Brazil

Texturizing Agent

1

Kaolin Clay Origin:

Earth

|

Country Of Origin:

USA

Oil Absorbent

1

Zinc Recinolate Origin:

Castor Oil

|

Country Of Origin:

Germany

Odor Absorbent

1

Triethyl Citrate Origin:

Plant-Derived

|

Country Of Origin:

Germany

Minimize Skin Pores

1

Cetearyl Olivate Origin:

Olive

|

Country Of Origin:

USA

Naturally-Derived Emulsifier

1

Sorbitan Olivate Origin:

Olive

|

Country Of Origin:

USA

Naturally-Derived Emulsifier

1

Glyceryl Caprylate Origin:

Plant-Derived

|

Country Of Origin:

Germany

Skin-Conditining Agent, Anti-Microbial

1

Sodium Caproyl / Lauroyl Lactylate Origin:

Plant-Derived

|

Country Of Origin:

Germany

Thickening And Antimicrobial Agent

1

Sage Oil Origin:

Sage

|

Country Of Origin:

Germany

Antimicrobial And Skin Conditioning Agent

Low

Natural Fragrance Origin:

Plant-Derived

|

Country Of Origin:

USA

1

Benzoic Acid Origin:

Plant-Derived

|

Country Of Origin:

Germany

Food-Grade Preservative