Phyto Youth Cream - Sample
Introducing Mama's Clean Phyto Youth Cream - the solution for mamas struggling with dull, lackluster skin caused by hormonal changes during and after pregnancy. 
Our powerful formula features natural peptides, cupuacu butter, and marine red algae extract, which work together to deeply hydrate and nourish your skin for a radiant glow. Best of all, it's formulated with safe ingredients for mamas and mamas-to-be, so you can enjoy it worry-free. Try it now with our 100% money-back guarantee and free shipping.
Benefits:
Sun damage and aging
Softens skin texture
Optimize collagen synthesis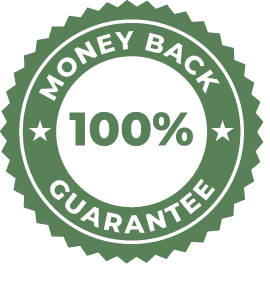 EWG Score
The Skin Deep® ingredient hazard score, from 1 to 10, reflects known and suspected hazards linked to the ingredients. Learn more→
1

Water Origin:

Water

|

Country Of Origin:

USA

Hydration Agent

1

Rose Water Origin:

Rose Petals

|

Country Of Origin:

Lebenon

Skin Hydrating And Soothing

1

Argan Oil Origin:

Argan Kernel

|

Country Of Origin:

Morocco

Non-Clogging Skin Conditioning Agent

1

Green Tea Seed Oil Origin:

Green Tea

|

Country Of Origin:

Japan

Potent Antioxidant And Skin Conditioning Agent

1

Glycerin Origin:

Vegetable Fats

|

Country Of Origin:

USA

Improves Skin Smoothness And Moisture Content

1

cuouacu butter Origin:

cupuacu butter

|

Country Of Origin:

amazon rainforest-Brazil

repais damage skin, restores shine

1

Hydrogenated Olive Oil Origin:

Olive Oil

|

Country Of Origin:

Italy

Skin-Conditiong And Texturizing Agent

1

Oilve oil Origin:

Olive oil

|

Country Of Origin:

Italy

Skin-Conditiong agent

1

Olive Oil Unsaponifiables Origin:

Olive Oil

|

Country Of Origin:

Italy

Texturind And Skin-Coditioning Agent

1

C14-22 Alcohols Origin:

Plant-Derived

|

Country Of Origin:

France

Emulsifier, Long Lasting Moisturizer

2

C12-20 Alkyl Glucoside Origin:

Plant-Derived

|

Country Of Origin:

France

Emulsifier, Skin Conditioning Agent

1

Glyceryl Stearate Citrate Origin:

Plant-Derived

|

Country Of Origin:

Germany

Emulsifier, Skin Conditioning Agent

1

Sea Lavender Extract Origin:

Sea Lavender

|

Country Of Origin:

France

Anti-Aging, Firmimg And Plumping Agent

1

Non-GMO Vitamin E Origin:

Plant-Derived

|

Country Of Origin:

Germany

Antioxidant, Skin Healing Properties

1

Brazil Nut Seed Oil Origin:

Brazil Nut

|

Country Of Origin:

Brazil

Skin-Conditining Agent

1

Rosemary Leaf Extract Origin:

Rosemary Leaf

|

Country Of Origin:

Germany

Antioxidant, Skin Healing Properties

1

Rosehip Seed Extract Origin:

Rosehip Seed

|

Country Of Origin:

Chile

Brightens And Evens Out The Skin

1

Triethyl Citrate Origin:

Plant-Derived

|

Country Of Origin:

Germany

Minimize Skin Pores

1

Brown Algea Extract Origin:

Brown Algea

|

Country Of Origin:

Germany

Minimize Skin Pores

1

Brown Seaweed Extract Origin:

Undaria Pinnatifida (Brown Seaweed)

|

Country Of Origin:

Brittabny-France

Protect Skin Firmness And Firming While Boosting Collagen Synthesis

1

Palmitoyl Glycine

Origin:

|

Country Of Origin:

France

Naturally Derived Peptides For Firming Plumping Skin

1

Coffee Seed Extract Origin:

Coffee Seed

|

Country Of Origin:

Italy

Slowing Down Aging, Potent Antioxidant

1

Sunflower Seed Oil Origin:

Sunflower Seed

|

Country Of Origin:

France

Skin-Conditioning Agent

1

Xanthan Gum Origin:

Corn Sugar

|

Country Of Origin:

France

Texturizing Agent

1

Glyceryl Caprylate Origin:

Plant-Derived

|

Country Of Origin:

Germany

Skin-Conditining Agent, Anti-Microbial

1

Benzioc Acid Origin:

Plant-Derived

|

Country Of Origin:

Germany

Food-Grade Preservative

1

Sodium Benzoate Origin:

Plant-Derived

|

Country Of Origin:

USA

Food-Grade Preservative

1

Olive Oil Origin:

Olive Oil

|

Country Of Origin:

Italy

Skin-Conditioning Agent

1

Dipalmitoyl Hydroxyproline Origin:

Plant-Derived

|

Country Of Origin:

France

Naturally Derived Peptides For Firming Plumping Skin