Miraculous Eczema Cream - 3 Month
Introducing Mama's Miraculous Eczema Cream - the clean and safe solution for dry, itchy skin during pregnancy and beyond. Did you know that 1 out of 3 Americans suffer from eczema? Hormonal changes during pregnancy and breastfeeding can make it even worse. 
Say goodbye to harsh corticosteroids and hello to our organic aloe vera, sweet almond oil, and superfood cupuacu butter formula. Our cream soothes and hydrates the skin with 100% clean ingredients, making it safe for use during all stages of motherhood. Try Mama's Miraculous Eczema Cream today and experience relief from eczema worries.
Benefits:
Helps relieve skin irritation and itching
Soothing
Hydrating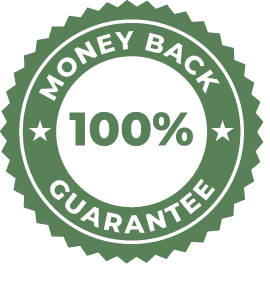 EWG Score
The Skin Deep® ingredient hazard score, from 1 to 10, reflects known and suspected hazards linked to the ingredients. Learn more→
1

Water Origin:

Water

|

Country Of Origin:

USA

Hydration Agent

1

Aloe Vera Juice Origin:

Aloe Vera

|

Country Of Origin:

USA

Anti-Inflammatory, Soothing

1

Sweet Almond Oil Origin:

Almond Oil

|

Country Of Origin:

USA

Skin-Conditining Agent

1

Coconut Oil Origin:

Coconut

|

Country Of Origin:

USA

Skin-Conditining Agent

1

Glycerin Origin:

Vegetable Fats

|

Country Of Origin:

USA

Improves Skin Smoothness And Moisture Content

1

Glyceryl Stearate Citrate Origin:

Plant-Derived

|

Country Of Origin:

Germany

Emulsifier, Skin Conditioning Agent

1

Rice Bran Wax Origin:

Rice Bran

|

Country Of Origin:

Germay

Thicketing Agent, Trap Moisture

1

Cetyl-Alcohol Origin:

Plant-Derived

|

Country Of Origin:

USA

Texturizing Agent

1

Cetearyl Alcohol Origin:

Plant-derived

|

Country Of Origin:

USA

Viscosity and emulsifying stabilizer

1

Triethyl Citrate Origin:

Plant-Derived

|

Country Of Origin:

Germany

Minimize Skin Pores

1

Glyceryl Caprylate Origin:

Plant-Derived

|

Country Of Origin:

Germany

Skin-Conditining Agent, Anti-Microbial

1

Benzoic Acid Origin:

Plant-Derived

|

Country Of Origin:

Germany

Food-Grade Preservative

1

Citric Acid Origin:

Fruit-Derived

|

Country Of Origin:

USA

PH-Regulating Agent

1

Sodium Benzoate Origin:

Plant-Derived

|

Country Of Origin:

USA

Food-Grade Preservative

1

Sodium Stearoyl Lactylate Origin:

Plant-Derived

|

Country Of Origin:

USA

Skin Conditioner, Food-Grade emulsifier