DNA Protection Moisturizer - 4 Months
Many mamas and mamas-to-be struggle with dry skin due to hormonal changes and environmental factors.
Introducing Mama's Clean DNA Protection Moisturizer - the ultimate solution for expecting mothers. Our expertly formulated moisturizer deeply nourishes and repairs your skin, with Butterfly Ginger extract protecting against pollution and blue lights. Formulated without harmful ingredients, it's safe for all skin types. Mama's DNA Protection Moisturizer is perfect for use before, during, and after pregnancy!

Benefits:
Deeply hydrating
Plumps skin
Reducing damage from environmental pollution and blue light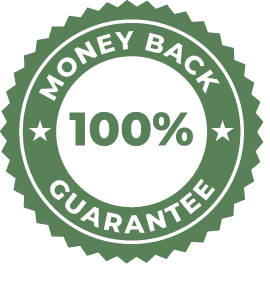 EWG Score
The Skin Deep® ingredient hazard score, from 1 to 10, reflects known and suspected hazards linked to the ingredients. Learn more→
1

Water Origin:

Water

|

Country Of Origin:

USA

Hydration Agent

1

Rose Water Origin:

Rose Petals

|

Country Of Origin:

Lebenon

Skin Hydrating And Soothing

1

Argan Oil Origin:

Argan Kernel

|

Country Of Origin:

Morocco

Non-Clogging Skin Conditioning Agent

1

Hemp Seed Oil Origin:

Hemp Seed

|

Country Of Origin:

Canada

Moisturizing And Soothing Inflammation

1

Glycerin Origin:

Vegetable Fats

|

Country Of Origin:

USA

Improves Skin Smoothness And Moisture Content

1

cuouacu butter Origin:

cupuacu butter

|

Country Of Origin:

amazon rainforest-Brazil

repais damage skin, restores shine

1

C14-22 Alcohols Origin:

Plant-Derived

|

Country Of Origin:

France

Emulsifier, Long Lasting Moisturizer

2

C12-20 Alkyl Glucoside Origin:

Plant-Derived

|

Country Of Origin:

France

Emulsifier, Skin Conditioning Agent

1

Glyceryl Stearate Citrate Origin:

Plant-Derived

|

Country Of Origin:

Germany

Emulsifier, Skin Conditioning Agent

1

Brazil Nut Seed Oil Origin:

Brazil Nut

|

Country Of Origin:

Brazil

Skin-Conditining Agent

1

Non-GMO Vitamin E Origin:

Plant-Derived

|

Country Of Origin:

Germany

Antioxidant, Skin Healing Properties

1

Rosemary Leaf Extract Origin:

Rosemary Leaf

|

Country Of Origin:

Germany

Antioxidant, Skin Healing Properties

1

Butterfly Ginger Root Extract Origin:

Butterfly Ginger

|

Country Of Origin:

Madagascar

Fights Against Air Pollution, Blue Light And Uv Rays

1

Brown Algea Extract Origin:

Brown Algea

|

Country Of Origin:

Germany

Minimize Skin Pores

1

Triethyl Citrate Origin:

Plant-Derived

|

Country Of Origin:

Germany

Minimize Skin Pores

1

Raspberry Seed Extract Origin:

Raspberry Seed

|

Country Of Origin:

Chile

Moisturizing, Anti-Inflammatory And Antioxidant Agent

1

Cetyl-Alcohol Origin:

Plant-Derived

|

Country Of Origin:

USA

Texturizing Agent

1

Sunflower Seed Oil Origin:

Sunflower Seed

|

Country Of Origin:

France

Skin-Conditioning Agent

1

MCT Oil Origin:

Coconut Oil

|

Country Of Origin:

USA

Skin-Conditining Agent

1

Sodium Benzoate Origin:

Plant-Derived

|

Country Of Origin:

USA

Food-Grade Preservative

1

Benzoic Acid Origin:

Plant-Derived

|

Country Of Origin:

Germany

Food-Grade Preservative

1

Glyceryl Caprylate Origin:

Plant-Derived

|

Country Of Origin:

Germany

Skin-Conditining Agent, Anti-Microbial

1

Xanthan Gum Origin:

Corn Sugar

|

Country Of Origin:

France

Texturizing Agent